In Okinawa, mango means summer. It grows on an evergreen tree of the sumac family, but most Japanese domestic mangoes are carefully managed and cultivated in plastic sheet hothouses under ever-lasting sunlight where botanists can regularly prune, thin, and artificially fertilize them. Okinawan mangoes are meticulously raised with year-round labor: counting leaves, measuring the spaces between branches, combatting disease and harmful insects, regulating fertilizer and moisture. Imports simply cannot compare in either quality or taste. The fragrant scent, the juicy flesh that melts on the tongue in an exquisite balance of sweet and sour. Just one taste is enough to become a memory that will last a lifetime.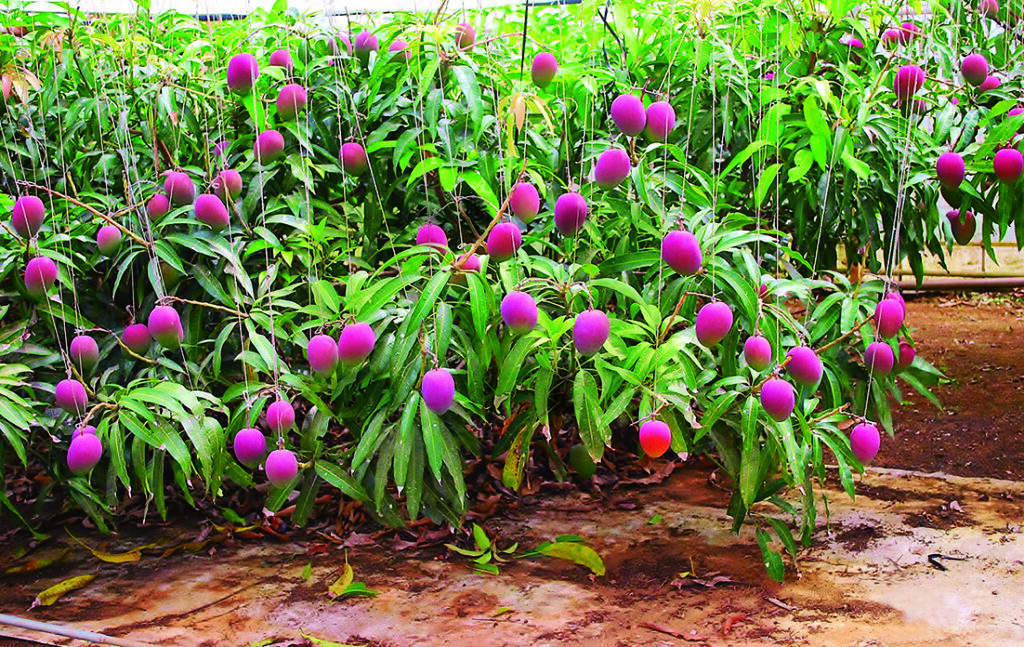 Okinawans currently cultivate many mango varietals—Irwin, Keitt, Sensation, Haden—but the most popular is the reddish Irwin mango. Irwins are very delicate. Differences in regional soil quality and nutrients as well as temperature and humidity mean that Okinawan Irwins can have varying mouthfeels, sournesses, sweetnesses, fragrances, and even the red of their skins can be different. Irwin's also come in a mini mango variety about the size of a ping pong ball, sold in supermarkets and just as delicious as the larger version. Whenever I eat one, the intensity of its flavor evokes in my mind the stifling heat of the southern isles.
Each island of Okinawa has its own character, and you can enjoy the fruits of those characters by trying the mangoes of each region, savoring their varying colors, fragrance, and textures.