Worldwide Uchinanchu Festival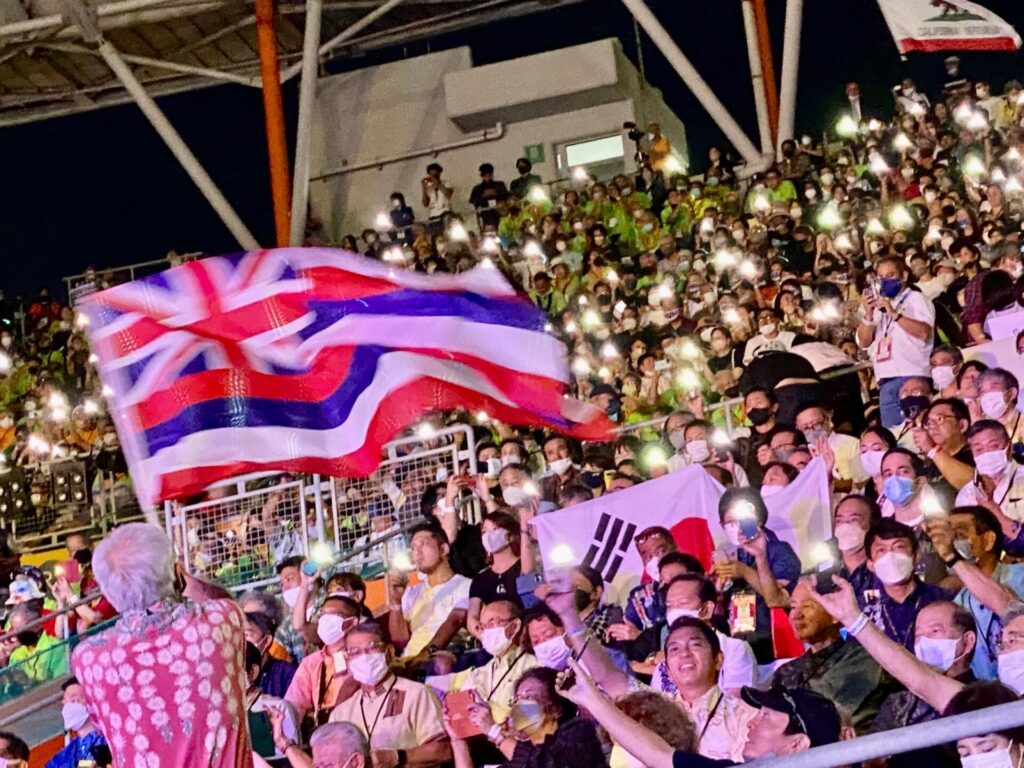 In December 1996, the guerilla attack on the official residence of the Japanese embassy in Peru, South America, was a shock to the world. A large number were taken hostage: the ambassador Aoki Morihisa, Japanese, of ethnic Japanese, Peruvian, embassy staff, etc. A live broadcast was set in Peru and its reports threw Japan into an uproar, in which I believe many remember how a multitude of ethnic Japanese hostages were from Okinawa. Indeed, Okinawa is a leading prefecture along with Kumamoto and Hiroshima, in terms of immigrants.
It is said that 70% of 80,000 ethnic Japanese in Peru (about 56,000), and 10% of 1,200,000 ethnic Japanese in Brazil (about 120,000) have ancestries from Okinawa. Okinawan descendants live in every corner of this world; its population may count up to 300,000. (article written in 2018)
A commonality among them is their consideration for their motherland Okinawa regardless of their location, and their traits in being more Okinawatic than Okinawans living in Okinawa. Once in São Paulo, Brazil, the 1st Okinawa Folk Song Karaoke Competition was held. First, second, third generations of Okinawan immigrants traveled on airplanes and trains from various regions of Brazil to sing Okinawan folk songs in the competition. The event went on from 9 o'clock in the morning to 5, 6 o'clock in the evening. I was astonished by this scene; on the other side of the Earth, in a world surrounded by (Brazilian) Portuguese language, singing the folk songs of motherland Okinawa for an entire day. Although some second, third generations do not understand Japanese, the folk songs sung in Uchināguchi were finer than the ones heard in Okinawa. The Uchinā soba as well, served at the event, was exceptional.
The Okinawa local paper Ryukyu Shimpo has put the spotlight on such people: by visiting remarkable Okinawans in the world for an interview and introduction, letting us affirm the identity of Okinawa, reflect on the coming globalization era, and thus launch out in the world as an Okinawan. This hugely scaled serialization project began on the 1st of January 1984, under the name of "Uchinānchu of the World."
The series spread worldwide, extending for almost two years. And this was a great hit. Immigrants or ones who set off overseas existed in every city, town or village. As an article was published, a splash made far more splashes and the "Uchinānchu of the World" became a boom.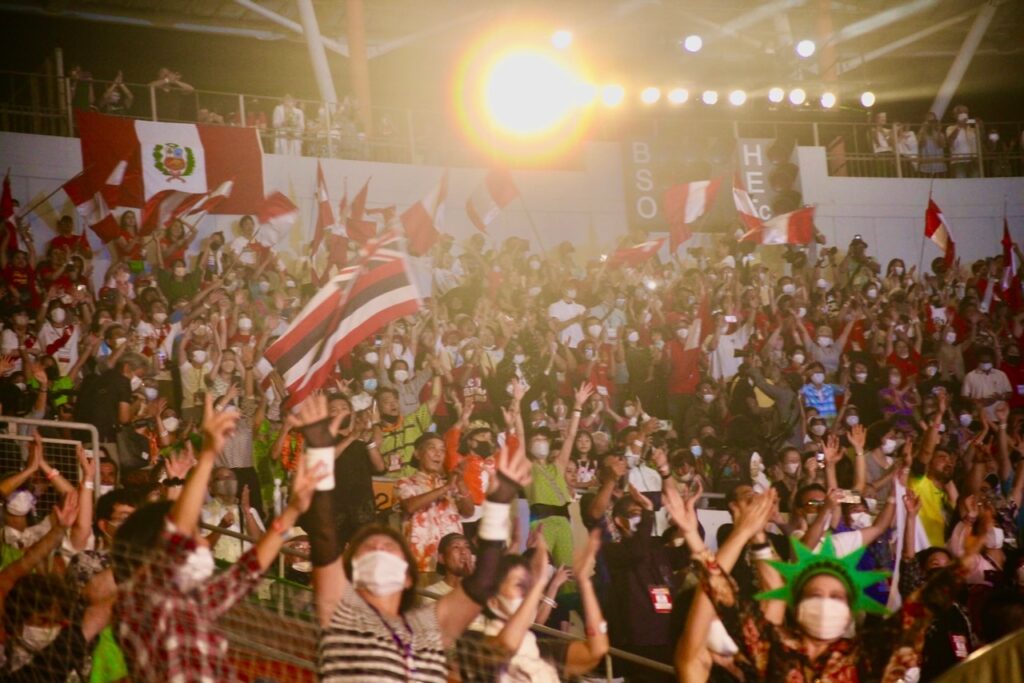 The prefectural authorities as well, could not leave such a big boom unattended. So that was how it was born and named: the "Worldwide Uchinanchu Festival." The first Festival was held from August 23rd to 26th, 1990. 2000 Uchinānchu gathered in their motherland Okinawa, from 19 nations around the world. The participants during the event counted up to 430,000. In the motherland that they even dreamed of, immigrants who suffered through hardships were given a warm and hearty welcome and spent some days in tears and affection. All rejoiced hand-in-hand in being born as an Uchinā (Okinawan), and thus, each went home to their own country. Given that this event was a huge success, 5 years later in November of 1995 "the 2nd Worldwide Uchinānchu Festival" was held, which was a great hit too.
According to various attitude surveys, in Japan, the prefecture with the strongest awareness of its local spirit is Okinawa. Such awareness must be what led to the success of the Worldwide Uchinānchu Festival. In 2000, "the 3rd Worldwide Uchinānchu Festival"1 is planned to be held.
Editor's Note:
"The 3rd Worldwide Uchinānchu Festival" was postponed to 2001 due to the opening of the 26th G8 summit in Okinawa in 2000. The 4th, 5th and 6th Festival were held every 5 years until 2016. The 7th in 2021 was postponed due to the Covid-19 pandemic and was held in 2022.