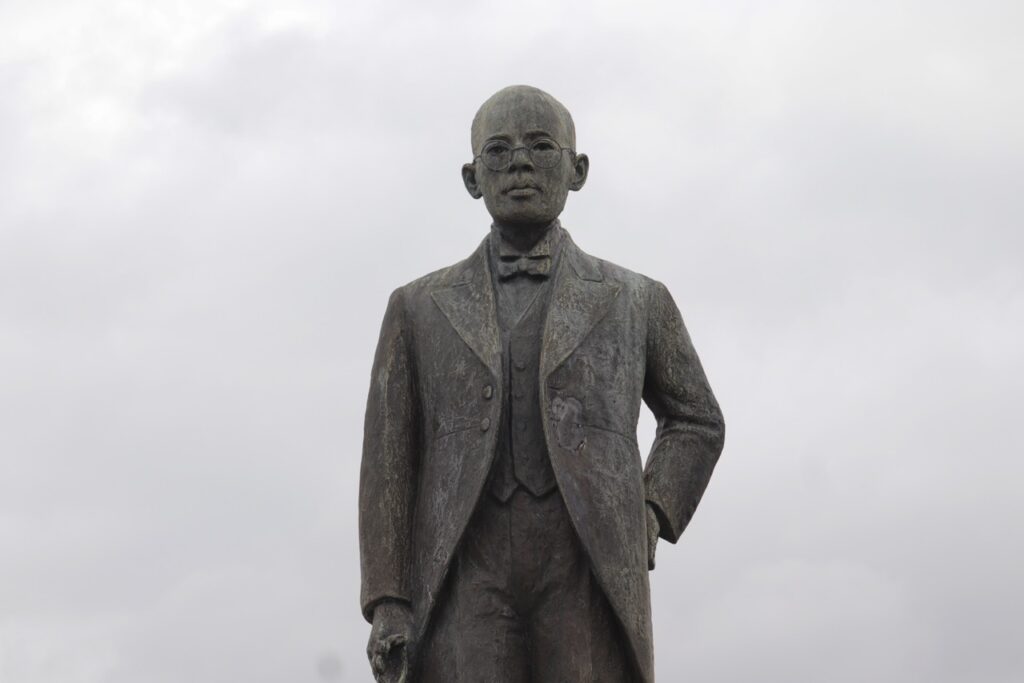 The eldest son of Jahana Katsutaro, Jahana Noboru was born at his house in Kochinda Village in 1865. As a child, he showed intelligence, patience and competitive spirit, which led him to enter a higher normal school in July 1881. In October of the following year, he was selected as one of five official exchange students. Among those chosen, Jahana was the only commoner, joining four others from the families of aristocrats.
Jahana studied at Gakushuin Boys Junior High School, Tokyo Sanrin School and the Agricultural School of Imperial Universities, from which he graduated in July 1891. He returned to Okinawa with the honor of being the first Okinawan to receive a Bachelor of Agriculture. In September that year he was hired as an engineer at the prefectural office, where he made great achievements. He encouraged the advancement of the prefecture's industries, organized various fairs and expositions, and set up the examining committee for sugar. He also worked as the director of the Land Survey Board, helped the transition from a tax-in-kind policy to a monetary one, and founded the Agricultural and Industrial Bank in Okinawa.
With his passion and abilities, Jahana led many enterprises to succeed, contributing to improving people's lives and well-being. However, over time he began to oppose Governor Narahara, who went ahead with the plan to cultivate and develop the large area of Sodeyama, while Jahana expressed his concern that its cultivation would be a great disadvantage for citizens in the future. After the dispute, Jahana resigned from his governmental post and formed Okinawa Club to initiate the suffrage movement for Okinawan people. He stood up for his ideals of freedom, equality, and humanity. With his fellow members, he let Japanese people know what was happening in Okinawa and put all of his money into the suffrage movement, but within a few years his fund had run out. He suffered a nervous breakdown, which made it impossible to realize his dreams. In October 1908, as the autumn sun went down, he died at the young age of 43.
Suffrage was granted for Okinawan people just four years later, in 1912.
Jahana later became a symbol of class equality, as well as success. He is known by the nickname Kochinda-Jahana, and is remembered as an Okinawan hero, the pioneer of the civil rights movement.
His statue1 was erected in the garden of Kochinda Town Hall in 1964.
Editor's Note:
In November 2009, the statue was relocated to Kochinda Sports Park in Yaese Town. In the Gushichan History and Folklore Museum of the same town, an exhibition room of Jahana is placed.