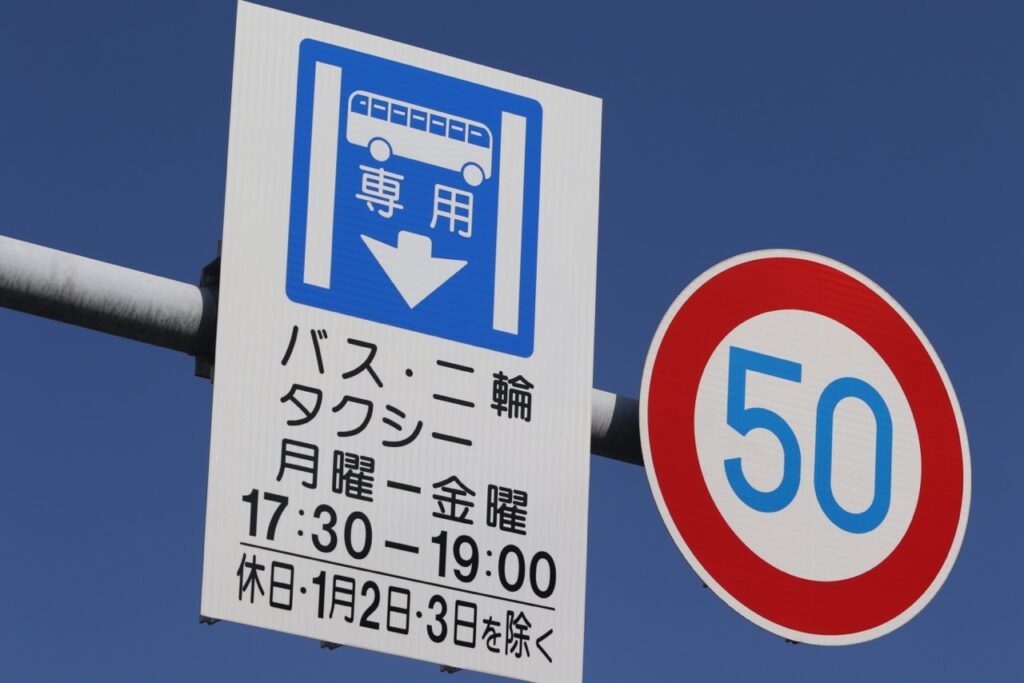 Haisai (Hey)! There are no railroads in uchinā (Okinawa). The buses are here instead; we see them a heck of a lot. Take Kokusai Dōri for example. There are four or five buses running one after another. You connect them like that and you get a train. Anyway, that's why we have a bus/taxi-only lane during the morning and evening on National Route 58, Kokusai Dōri, or Sakashita street.
The usual lanes are jammed up. Next to it, you'll see one completely empty bus lane. "I'm in a rush, it won't hurt if it's a bit…"Persuade yourself and scud through happily. The next second, you're done, you get a fine. Ousted. Agijabiyoo (oh my)…1
Editor's Note:
In 2003, the first railway line in postwar Okinawa, the Okinawa City monorail (a.k.a. Yui-rail) was opened for traffic between Naha airport and Shuri (later, extended to Tedako Uranishi station.)
Concerning the bus lanes, there is a bus-only lane (only on the very left lane) and a bus-only road (one lane on each side.) The former is conducted on National Road 58 and 507; the latter is on Kokusai Dōri, Sakashita street, and Kainan street. The conducting hours are 7:30~9:00, and 17:30~19:00.