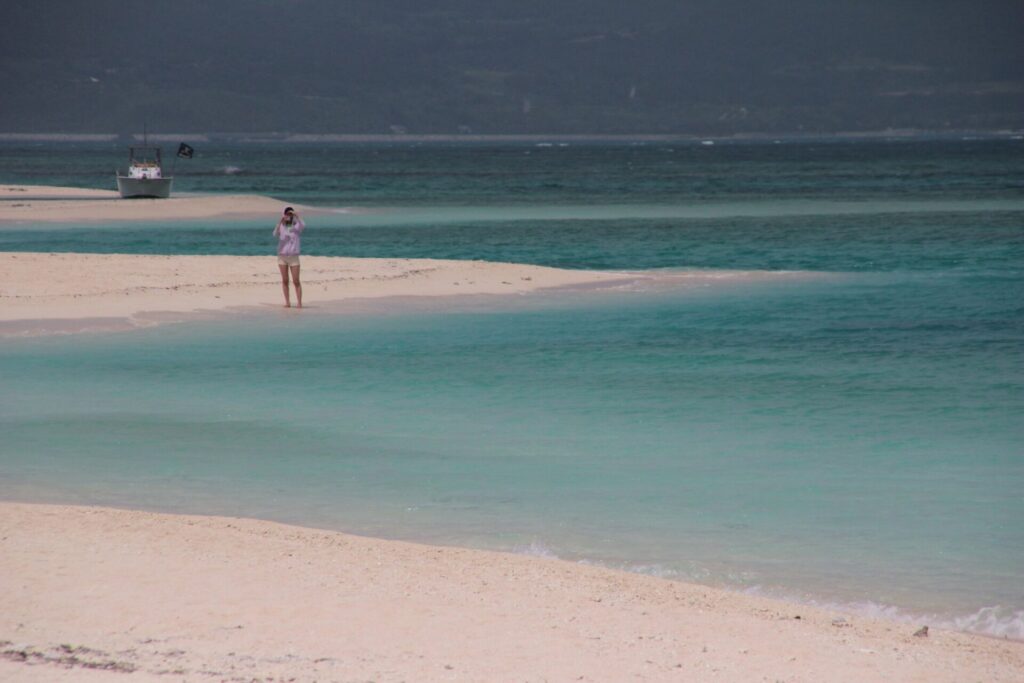 My first visit to Okinawa was immediately after the reversion to Japan. At that time, "beach" was a word that sounded somewhat curious to me.
 It obviously refers to the seashore, but I felt that it didn't apply to the usual seashore, or the strip of sand between land and sea. Today, the beaches in Okinawa seem to be represented in colorful, over-saturated perhaps, pictures on tourism posters. Sporadic, fee-charging private beaches were something that were unique to Okinawa and most tourists used to visit such places.
To change this situation, the Okinawa Prefectural Assembly passed a regulation that allows anyone to use any beach freely. It also restricts hotels and tourist facilities from claiming exclusive possession of beaches. Despite this, it is still unclear how the regulation will be applied.
A special type of private beach in Okinawa is those inside the U.S. military bases that can only be used by military personnel.
 Also, beach parties are a typical summer event in Okinawa. People gather on the beach in the evening to enjoy a BBQ and cool beers in the open air, sometimes continuing until dawn. The passion and energy they have for good drinks and food, as well as good times, is similar to that of Latin American people. A survey (1989) by Ministry of Labor says that Okinawan men have the longest monthly working hours in Japan. How can they work such long hours, while also having a good time with their friends? They seem easygoing, but are also working hard without us noticing.
At a sacred place overlooking the horizon, an elderly woman was praying to the sea god. She said to me, "On the other side of the ocean is Nirai Kanai, the Sea God's Place."
 Things arrive and depart from beaches. They are places where anything can be accepted and done. That is what a beach is in Okinawa.