Okinawa Prefectural Archives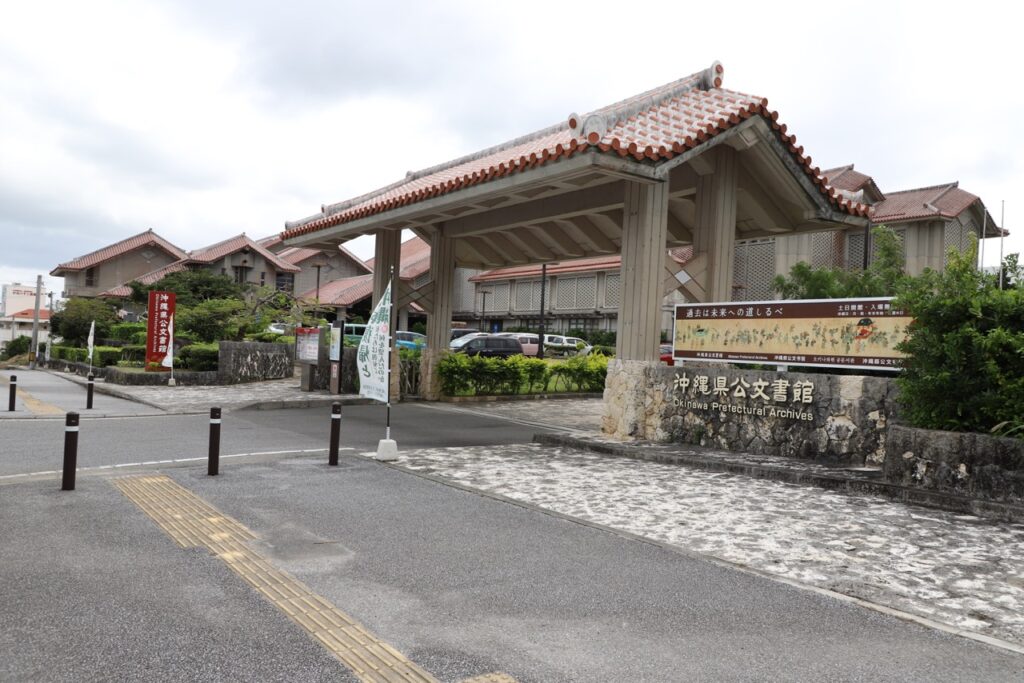 Tell a taxi driver "please take me to the Prefectural Archives in Harbaru" and most times, the driver will just go "?". Then if you tell them "the new1 pretty building with the Okinawan aka-gawara (red tile)," they will take you right away.
Out of all the major architectures in Okinawa, I think the Prefectural Archives is one of the rare public buildings with a convincing design, content, and functionality. Sightseeing in Okinawa would be nice—however, not to speak of tourists but for residents too, one needs some time to set oneself and face historical materials. Okinawan residents should be proud to have a distinguished Prefectural Archives compared to others. Okinawa carries on its back a history that should be shared and reflected upon, as if piling up stones one by one, on the foundation of public materials. Here is where the encounter that brings wisdom awaits, ready for one's good use. It would be a loss if it was not fully taken advantage of.
It's been three years and a bit since its opening, mostly consisting of Ryukyu Government documents along with Okinawa-related materials belonging to the NARA2 of the U.S. (microfilm), which exists only in the National Diet Library in Tokyo aside from this place. The collection and organization of official documents are still ongoing today.
No fee is charged for admission. There are not only solid readings but photographs of postwar Okinawa recorded by the U.S. as well, or materials related to traditional craftworks such as bingata, kept as videos. As a matter of course, it is not a place to play around, but where a fine environment and valuable materials are put in order for people who sincerely wish to gain knowledge.
The Okinawa-related materials to which the late Mr. Kishi Akimasa (whose wife is Mrs. Kishi Asako) devoted his energy and wealth to gather, are also all donated and published as the "Kishi Akimasa Bunko" (Kishi Akimasa collection).
Address: Okinawa-ken Haebaru-cho Aza Arakawa 148-3
Closed on Mondays, holidays, New Year holidays, and Memorial Day (June 23rd). Open from 9:00 am-5:00 pm. Phone: 098-888-3875
Editor's Note:
Article written in 1998
National Archives and Records Administration